The Intl. WeLoveU Foundation held the 18th New Life Concert at Jamsil Indoor Stadium on November 26, 2017. This event was sponsored by the Ministry of Health and Welfare, Seoul Metropolitan Government, Sejong General Hospital, and Korea Child Abuse Prevention Association. Among the attendees were Honorary Chairwoman Zahng Gil-jah, WeLoveU board members, President of Korea Child Abuse Prevention Association Lee Bae-geun, H.E. Wadee Batti Hanna Al-Batti the Ambassador of Iraq to Korea, and H.E. Gonzalo Ortiz the Ambassador of Spain to Korea, along with foreign diplomats and their families from eighteen countries were also in attendance. More than 12,000 WeLoveU members and their families and neighbors filled the stadium seats as well as the seats behind the stage, pouring out their passion for sharing love.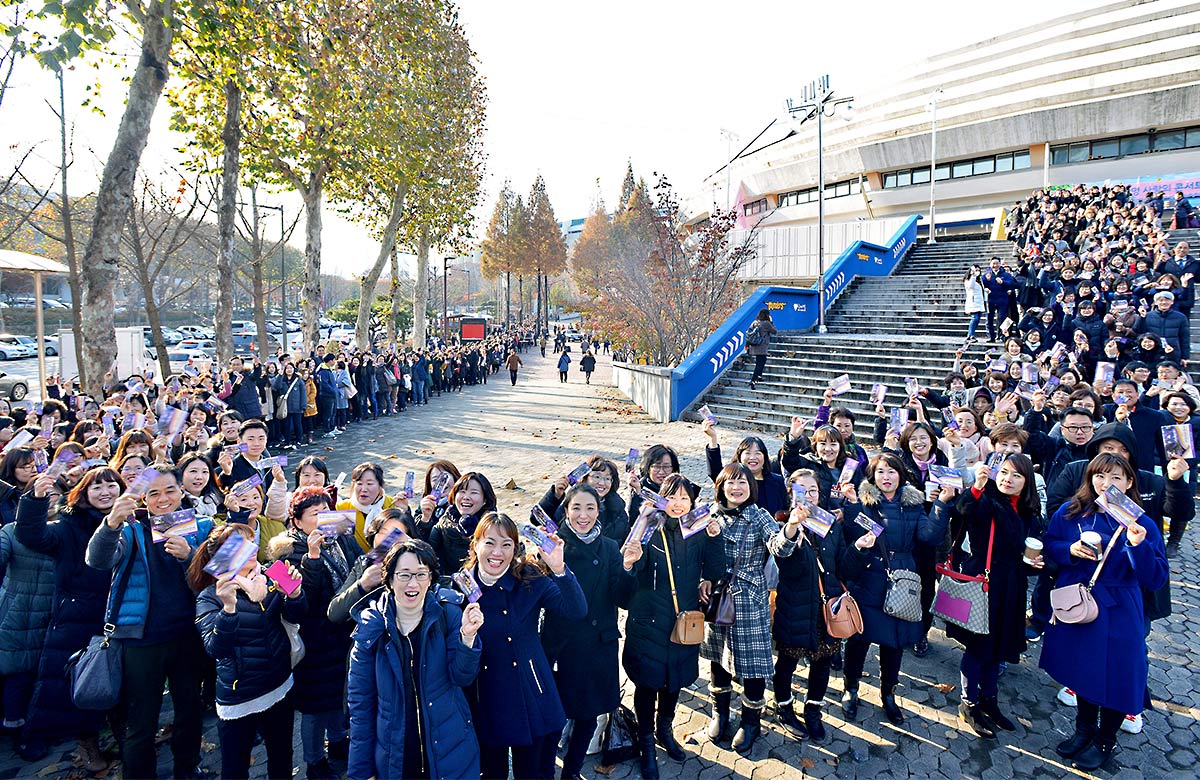 WeLoveU Provides Comfort and Hope to Neighbors in Need
WeLoveU's New Life Concert is an annual charity concert that is held to help underprivileged neighbors in Korea and overseas. Following Honorary Chairwoman Zahng Gil-jah's opening remarks, the ambassadors to Korea gave congratulatory remarks expressing their gratitude and support to the WeLoveU Foundation for performing voluntary services with the heart of a mother. H.E. Gonzalo Ortiz the Ambassador of Spain to Korea expressed his gratitude to the WeLoveU members around the world for their warm volunteer service, saying, "You've changed this world to be a better place, and made it possible to dream of a better future based on new opportunities."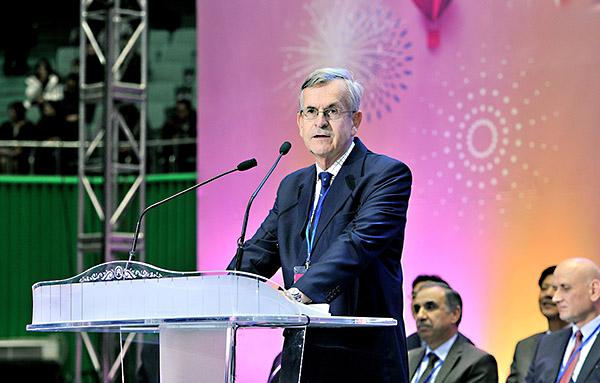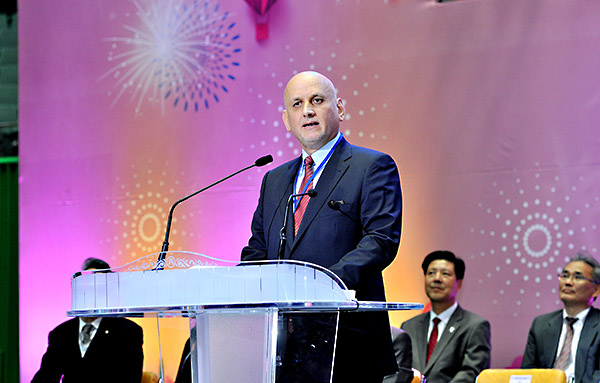 At the WeLoveU's sponsorship certificate delivery ceremony, Honorary Chairwoman Zahng Gil-jah hand-delivered the sponsorship certificates and gifts to the beneficiary families. She held their hands and gave them heartfelt words of encouragement. The audience, being one in mind, cheered them on with big rounds of applause.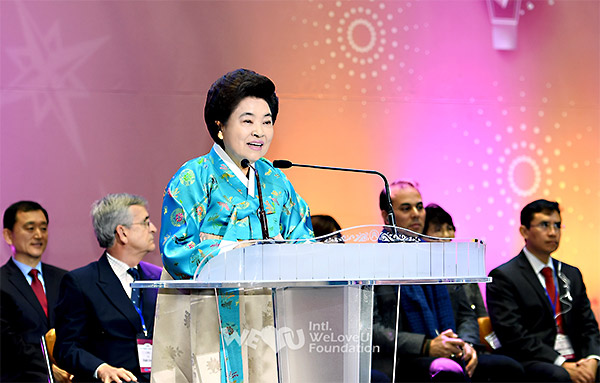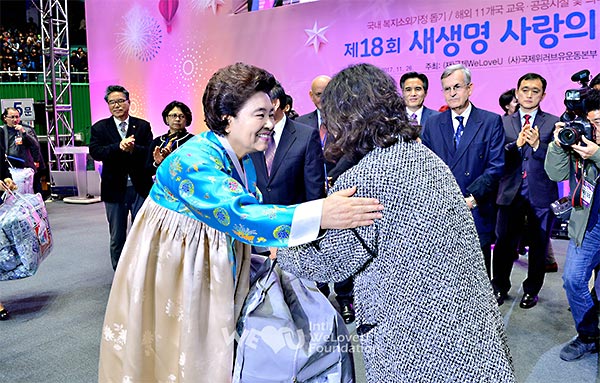 Through this year's concert, the WeLoveU provided medical expenses and living expenses to 100 underprivileged households in Korea, including the citizens of Pohang, who had recently suffered sudden earthquake damage. In addition, a total of 220 million KRW (approx. 220,000 USD) was promised to support the cost of education, public facilities, medicine, and daily necessity expenses to eleven overseas countries including Gabon, Mozambique, Mexico, Bolivia, Nicaragua, Mongolia, Viet Nam, Cambodia, Myanmar, India, and Bangladesh.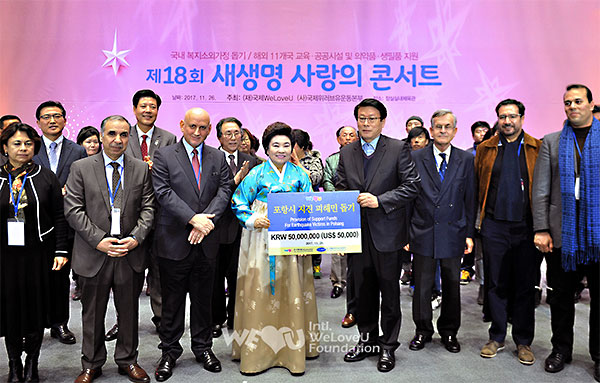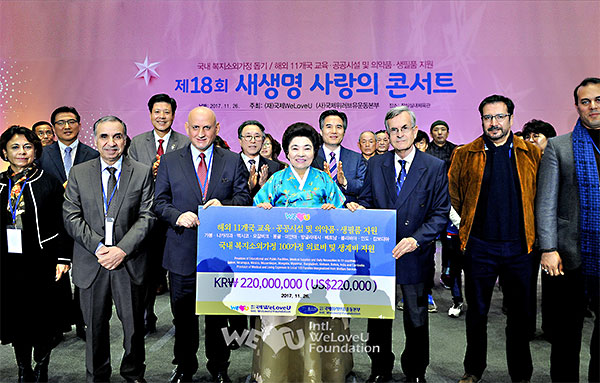 The WeLoveU New Life Concert Sings of Hope
"Life is short. What is important is what we fill that short time with. It can be said that a life of living together, a life of giving, a life of sharing, is a beautiful life and a valuable life. All of you who have come here today are beautiful people who are living a valuable life. Today's New Life Concert is a concert to comfort those who are worn out by being weighed down by life, and encourage them to stand up for the hope of tomorrow."Intl. WeLoveU Foundation Honorary Chairwoman Zahng Gil-jah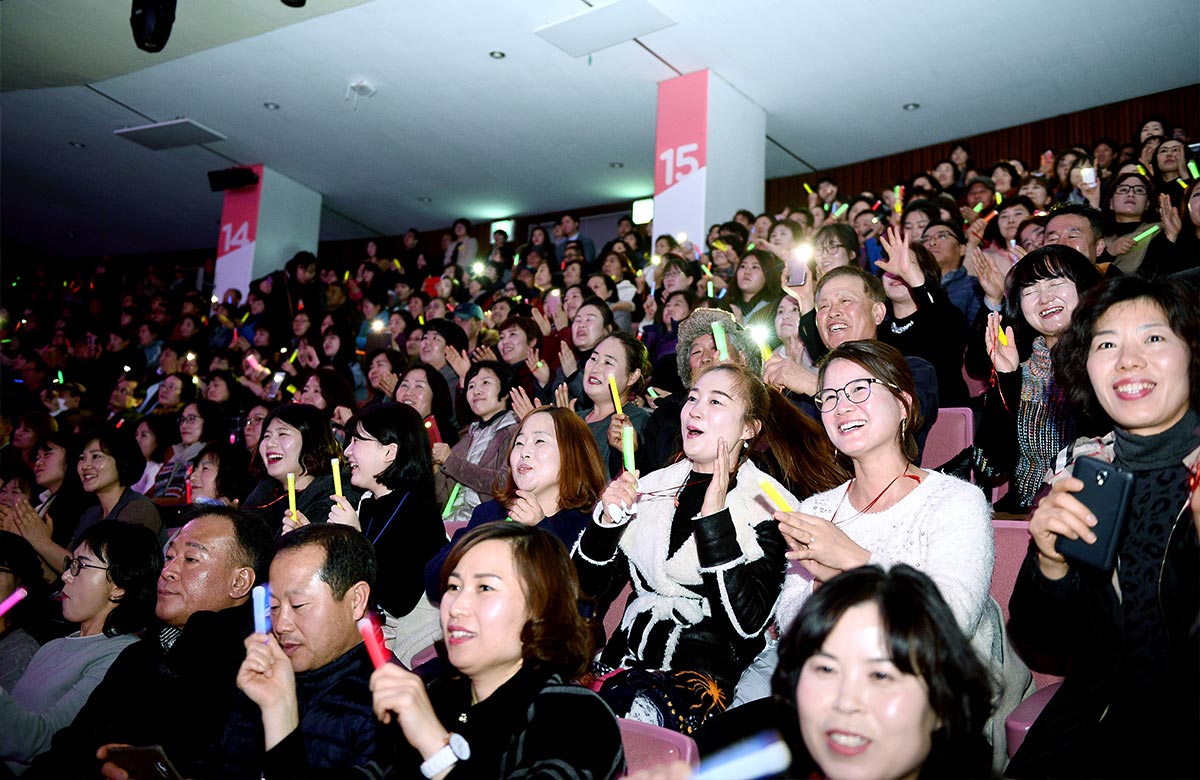 Just as the opening remarks of the WeLoveU Honorary Chairwoman Zahang Gil-jah, the New Life Concert was a time to put down the heavy burden of life for a moment and sing songs of new hope. The second part of the concert, which was emceed by announcer Kim Byeong-cha's lively wit, was made up of several songs covering different generations. Sopranos Park Mi-hye and Han Gyeong-mi, musical actor Kim Ho-yeong, singers Lee Yong, Lee Seung-hoon, Kim Jong-hwan, Lia Kim, Yun Tae-gyu and others took to the stage. The singers, who moved everyone through their melodies filled with love and courage, encouraged the audience by saying, "Everyone goes through hard times, but don't lose hope so you can stand up again."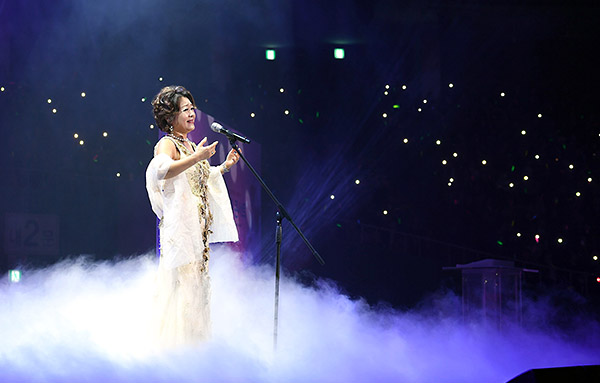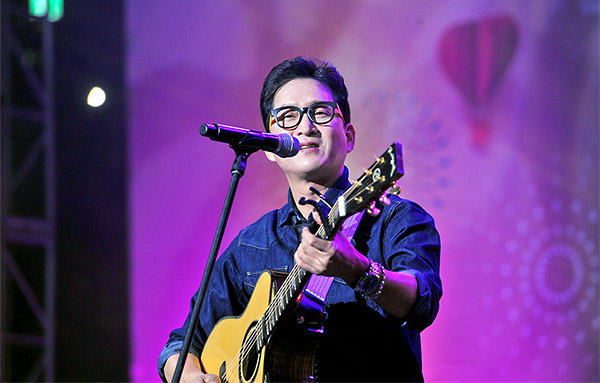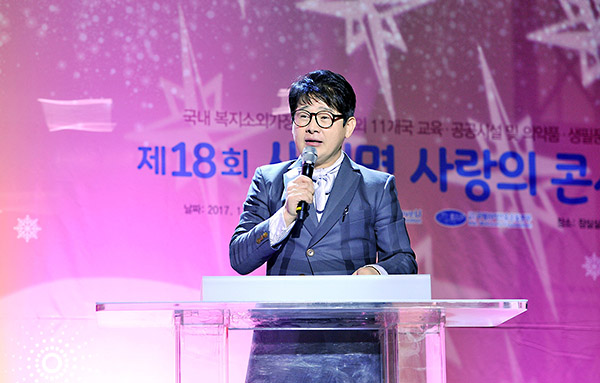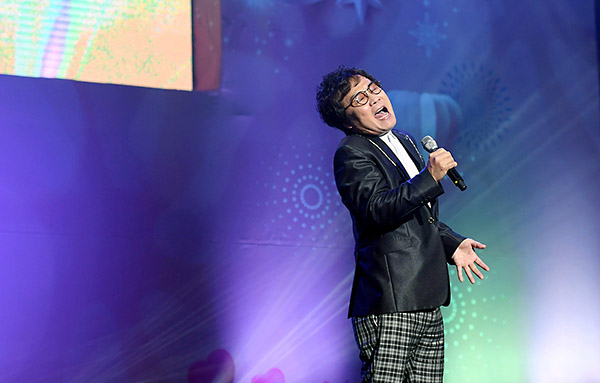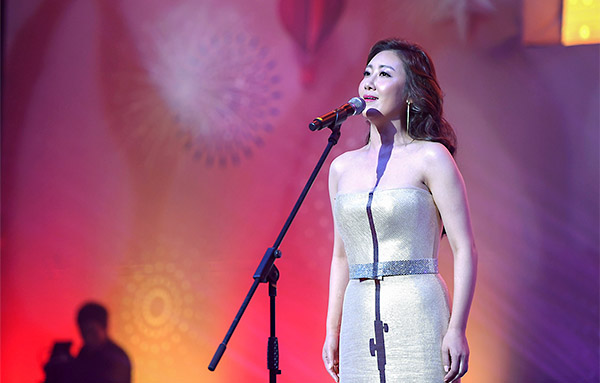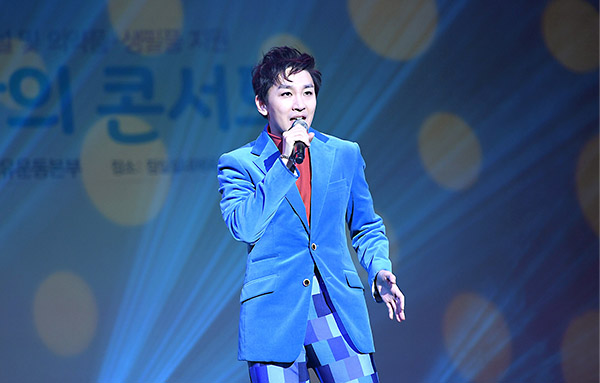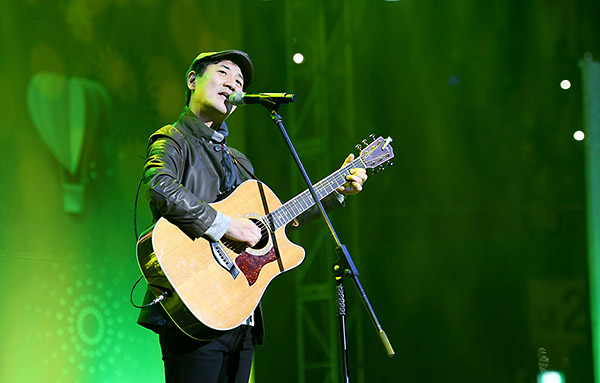 A Heart-Warming Time Filled With Hope, to Lighten Our Neighbors' Burden
The audience responded with enthusiastic cheers and shouts. The passionate response united the hearts of not only the singers but also everyone who was present, to become one. The foreign diplomats and their families also enjoyed the concert together until the end. They said that the international and multifaceted activities of the WeLoveU were impressive, and praised it as a fantastic large scale concert. The members and the people who came for the event expressed their impressions that it was a meaningful time to strengthen their love for family and neighbors.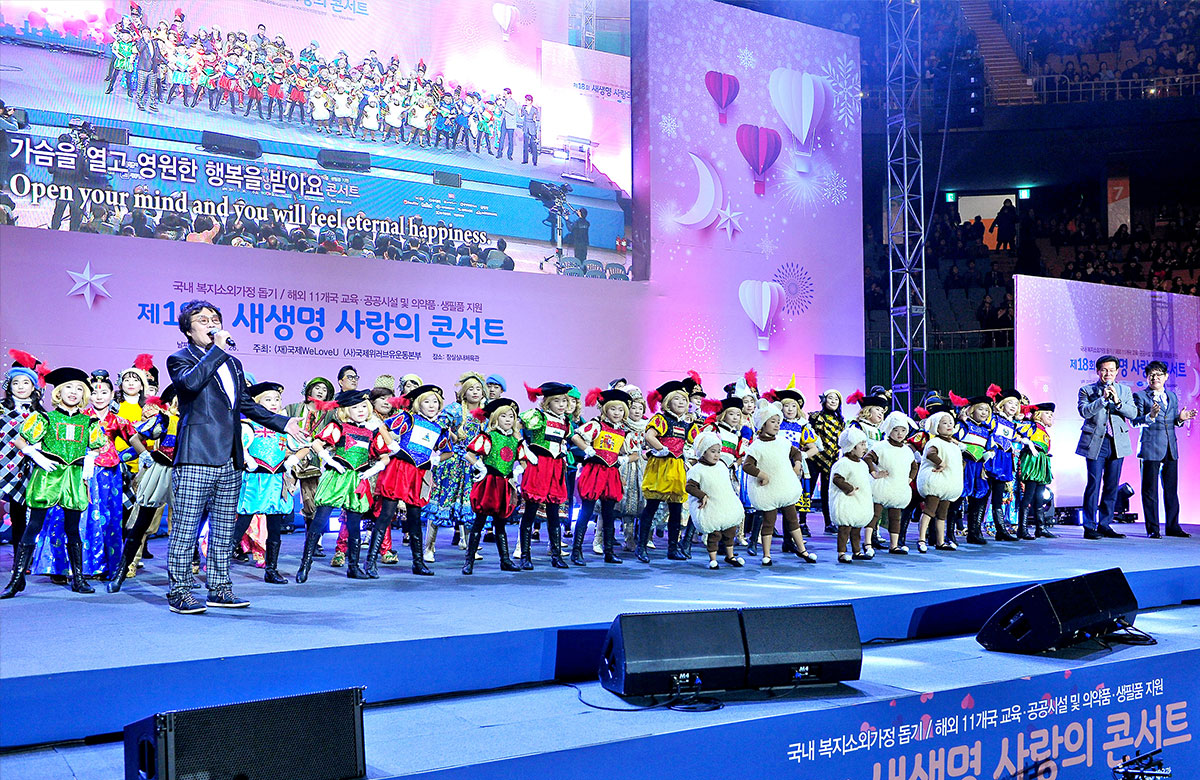 It is up to each of us to decide what kind of time we will fill our short life that passes in the moment with. Wouldn't our life become more valuable and beautiful when we share heart-warming love and comfort with our neighbors and help each other in difficult times? The New Life Concert, which relieved the burden of neighbors suffering from poverty, disease, and disaster, and shared new hope, remains a heartwarming memory for everyone.